NEWS
'IN A LIGHTSCAPE' RAS Kulturhus Sandnes, Norwegen 5.11.2013 INFO
'IN A LIGHTSCAPE' Festival International de Danza Contemporánea Montevideo 13.-19.5.2013 INFO
'NEW' with Lupita Pulpo 15.-28.4.2013 at Uferstudios Berlin
'ON PLEASURE AND FEAR' in Strasbourg 11.4.2013
'PULLING STRINGS' with Eva Meyer-Keller 8. und 9.3.2013 PACT Zollverein, Essen INFO
'IN A LIGHTSCAPE' Premiere 21.9.2012, Sophiensæale Berlin INFO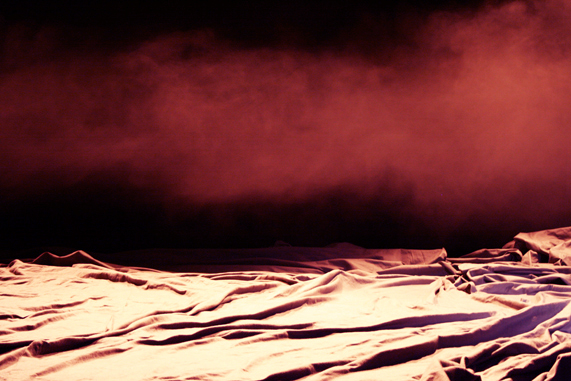 'In a Lightscape' reflects our intrinsic dependence on the environment. In the performance light serves as an object of study. The piece thematises perception as such as well as figurative meanings of light: lightness, energy and knowledge are states that we strive for yet they are again and again sabotaged by ourselves or the environment. Boarders between light and dark, inside and outside are blurred as strategies such as replacing, defering and leaving away are entering into a play with the performers.
by and with:
Florian Bach, Ayara Hernández Holz, Daniel Jenatsch, Felix Marchand, Irina Müller, Susanne Ogan, Marinus van Eldik
A production of Irina Müller in coproduction with SOPHIENSÆLE and RAS/Sandnes Kulturhus, Stavanger. Sponsored by Regierenden Bürgermeisters von Berlin – Senatskanzlei – Kulturelle Angelegenheiten and Fonds Darstellende Künste e.V.
'NEW' with Lupita Pulpo
6.6.2012 in Frankfurt Oder UNITHEA Festival, 18.30h: INFO
'PULLING STRINGS' with Eva Meyer-Keller
16.-18.5.2012 Hau 3 Berlin, 20.00h
25.5. 2012 Performance mit Eva Meyer-Keller 'Pulling Strings' in der Galerie Espace Surplus im Rahmen von Month of Performance Berlin: INFO
'IN A LIGHTSCAPE PREVIEW' at Livingroom Festival Berlin
19.12.2011  INFO
'ON PLEASURE AND FEAR' at Rethink Dance
11.11.2011, 21.00h, Touscene, Stavanger
also at Rethink Dance:Work in Progress: 'In a Lightscape': 10.11.2011, 19h, Touscene, Stavanger
Seminar: 11. / 12.11.2011, KINOKINO, Sandnes, 11.11.2011, 21.00h, Touscene, Stavanger  INFO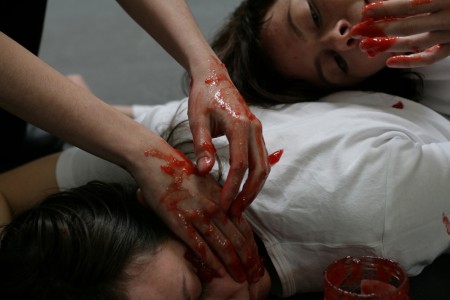 Movement Research Festival 11 New York
My foto series 'Run' will be on sale at the Art (Dance) Show on 2.6.11 at Facade, Red Hook, Brooklyn INFO